LET US HELP YOU FIND YOUR NEXT CAR
SHOP BY BODY STYLE

PC MOTOR SALES LLC : USED CARS FOR SALE IN ORLANDO, FLORIDA
PC MOTOR SALES LLC is dedicated to providing you with the ultimate automobile buying experience. PC MOTOR SALES LLC is your #1 source for buying a quality pre-owned vehicle. We have extensive relationships in the dealer community allowing us to purchase a wide variety of lease returns and new car trades at exceptional values. This enables PC MOTOR SALES LLC to pass along huge savings on the highest quality vehicles of your choice. In addition, we offer a full array of financing options to meet your needs.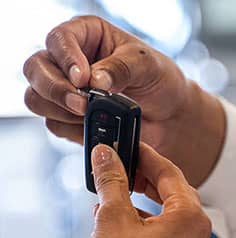 How Easy Is Buying Car from Us?
We are dedicated to provide you with the ultimate automobile buying experience. Our dealership is your #1 source for buying a quality pre-owned vehicle.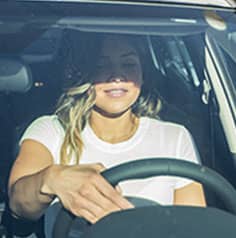 Schedule Test Drive
The best way to help make your final decision is to test drive your dream car, it lets you experience the thrill of the vehicle for yourself. Our friendly, experienced staff are here to help!
Testimonials
It was a great experience and super easy transaction when buying my 1st Ford Transit at PC MOTOR sales. Thank you Joscar.
Found 2 trucks which we needed! Joscar was a great salesman. He didn't pressure & just let us look & make up our minds. The trucks all looked in excellent shape. We are very pleased with both that we purchased.
Andres and the entire team at PC Motor Sales were so kind and helpful when I visited their lot to purchase a car for a friend. This friend needed a car he could fit into and one that was clean and safe for him to operate. From the moment we arrived on the lot the entire PC team was ready to help. We came to look at one car and ended up with another one. We test drove the vehicle and it was very nice. When dealing with Andres about the sale, he was very kind and patient while all the correct paperwork was done. The car was missing a trim piece by the windshield and they ordered one for us free of charge. Once the sale was complete their detail team really took their time to make the car look brand new for my friend. It really gave my friend a proud feeling being able to drive away with such a good car. I would highly recommend Andres and PC Motor Sales to anyone looking for an honest team to help find the best vehicle for their needs. Thank you again for everything. Your team made our experience fantastic.
I would love to take this opportunity to thank everyone at PC Motor Sales LLC for their great service that they provided for me. Especially Kalimba and Jeremy. I found the perfect passenger van for my DE'BELMONT TRANSPORTATION LLC business. And I am looking forward to going back to them when I am ready to get my cargo van for my business. Again thank u guys for everything.
oscar was a big help. Easy to work with and explained everything. Very simple process, got it all done in a short time. Thanks guys!!